Reference: HLOUBKOMERSTANDARD
Brand: SOPRASSUB
Analog wrist depth gauge STANDARD - 80 meters, Sopras sub
Reference: HLOUBKOMERMINI
Brand: SOPRASSUB
Analog Wrist depth gauge MINI 70 meters, Sopras sub
Out of stock, delivery within 4 days
Reference: SM1645MODUL
Brand: SUUNTO
Analog depth gauge module up to 70 m for attachment to the SUUNTO console.
Out of stock, delivery within 3 days
All best sellers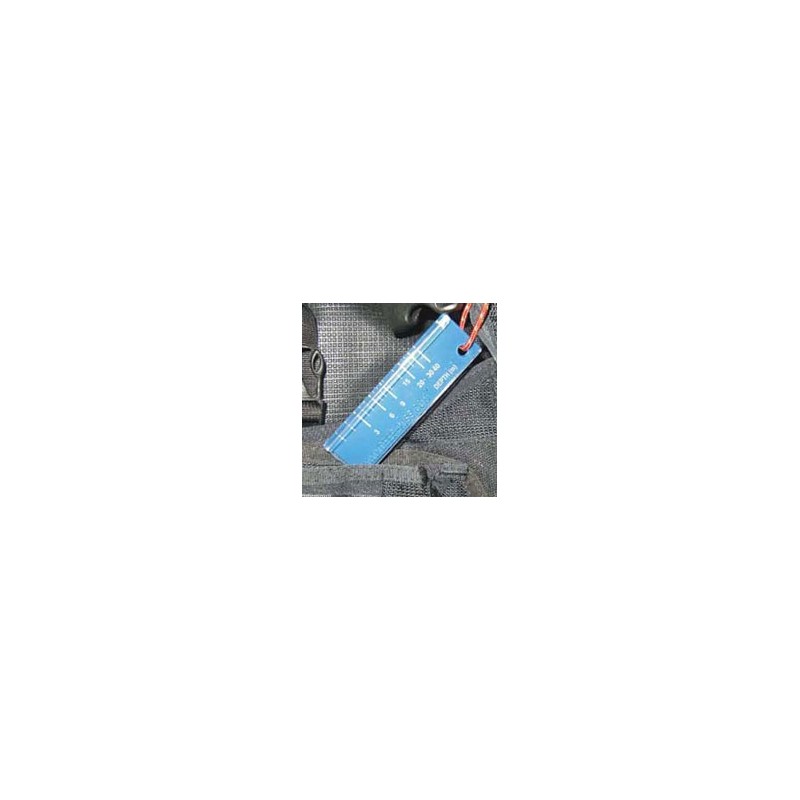  
Depth gauge DEEP KISS
Capillary Depth Gauge - SECOND GRADE!
Depth gauge DEEP-KISS is a suitable backup accessory for your diving equipment. Calibrated to a maximum depth of 40m. Its shape, weight and functionality make it an ideal back-up for your underwater visits. DEEP-KISS can be a permanent part of your SCUBA equipment. In the event of failure of your instruments, you always know at least the basic data, such as the depth of decompression stops in the version with part of the US NAVY decompression tables.
For SCUBA divers and snorkeling
Take a DEEP-KISS dive depth gauge with you when you travel to the world of silence, which will reliably inform you of the depth at which you are at the moment. The scale is very clear at shallow depths. DEEP-KISS will reliably tell you how deep you dive in. Its easy to use is a good gift or souvenir from your travels

Data sheet
Type of instrument

Depth gauges

Weight

0.05kg
Specific References
ean13

8595212605355
Recenze byla napsána na Heureka.sk

Pro: jednoduchý hĺbkomer pre núdzové situácie bez potreby napájania -nehrozí strata funkčnosti jednoduché odčítanie hodnoty zo stupnice vyhovujúca presnosť Proti: potrebná opatrnosť ,aby nedošlo k poškodeniu kapiláry




Štefan O.

16.01.2023

Výhody:
jednoduchý hĺbkomer pre núdzové situácie bez potreby napájania -nehrozí strata funkčnosti jednoduché odčítanie hodnoty zo stupnice vyhovujúca presnosť

Slabiny:
potrebná opatrnosť ,aby nedošlo k poškodeniu kapiláry
Zdroj recenzí pochází z nákupního portálu Heureka
6 other products in the same category: