Es gibt keine Artikel mehr in Ihrem Warenkorb
 
Finnsub wing FLY 20D comfort set
The Finnsub FLY 20D Comfort is designed for the sport diver with a technical diving style.
Full description

Vaše osobní údaje nikdy nikomu cizímu nesdělíme.

Zboží skladem odesíláme do 24 hodin.

Nepoužité zboží můžete vrátit ve 14denní lhůtě.
Finnsub FLY 20 Donut wing
Option of aluminium or stainless steel backplate
Finnsub Finnsub FLY 20 Donut wing specifications
Twin wing 20 l / 197 N for twin max 2x 12 l.
Outer material: Cordura 2000
Inner material: high frequency welded Cordura 500 with PU coating / optional PU film 500 micron
High quality metal inflator 40 cm with elbow
Integrated adapter for correct anchoring of the bottle
2x drain valve
YKK zipper
LP hose 55 cm
Finnsub FLY Comfort with weight pockets
Back plate in anodised aluminium or polished stainless steel
Secure retractable shoulder strap system
Ergonomically shaped and padded shoulder straps in 2 sizes (S-XL and XXL)
7x Ladder, 7x D-ring
Back buoy pocket
Adjustable chest strap
Adjustable crotch strap with D-ring
Lumbar strap + metal buckle with "F" logo
Tech Pockets with buckle (left pocket with D-ring, right pocket with Finn Light holder)
One size (S-XL) fits 90% of users, larger harness size (XXL) available on request
Wing construction
The Finnsub FLY 20D Wing is designed for twin max 2x 12L by its shape, volume and on-axis inflator. The shape of this wing is very aerodynamic. It is small, compact and at the same time offers sufficient lift force (approx. 197 N) for the whole spectrum of users. The outer material consists of coarsely woven Cordura 2000, which is very abrasion resistant and almost indestructible. The inner tube is made of the proven 500 g/m2 Cordura with PU coating, or optionally of an even more resistant material - 500 micron PU film. This has exceptional strength properties and is also very resistant to temperature changes in all diving conditions.
Device / backplate
The comfort design of the Finnsub FLY Comfort Harness allows the user maximum comfort in use. The padded shoulder straps are comfortable when wearing heavy gear and prevent wear and tear on the diving suit. They also ward off the threat of DCS that can be caused by a hard shoulder strap digging into the shoulder during a dive. The ingenious parachute-tested tightening system allows for quick and safe adjustment of the shoulder strap length to the user's momentary needs, without disconnecting the straps into 2 parts! The absence of plastic parts and the overall stainless steel design increase the user's confidence already at the sales stage. The metal components are stainless steel, quality machined and deburred, with a precision finish. The ladders are made of 2 mm thick stainless steel, which noticeably increases their strength, and 5 mm diameter round steel is used for the D-rings. The back plate comes in 2 versions: polished stainless steel 3 mm thick and weighing 2.75 kg or aluminium 3 mm thick and weighing 0.75 kg, with a natural anodised finish. The aluminium version is suitable for travelling due to its low weight.
Load system
The comfort version of the harness comes standard with two 2-piece Tech Pockets weight pockets, consisting of a fixed outer pocket and a removable inner pocket. The anatomically shaped inner pockets are secured in two ways: by a strong, high quality plastic buckle in the front and by Velcro on its perimeter. Each of the pockets, despite its compact size and location in the body streamline, will allow you to carry 5 kg of loose weight. The pockets are equipped with practical extras: the left pocket features a lowered perpendicular D-ring for attaching a pressure gauge, and the right pocket features a holder for a canister version of Finn Light flashlights.
CE
All Finnsub FLY buoyancy compensators have been tested by a testing institute, comply with European Union directives and are CE certified.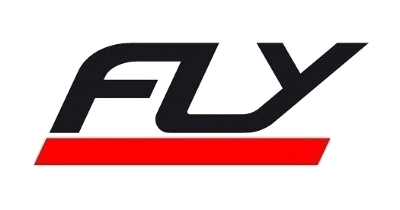 FLY20DCOMFORT_HLINIKOVY-BACKPLATE
Technische Daten
| | |
| --- | --- |
| Integriertes Vorschaltgerät | Ja |
| Hintere Gewichtstaschen | Falsch |
| Kompensator-Typ | Flügel |
Vielleicht gefällt Ihnen auch
Artikel-Nr.: NUZTECLINE
Marke: TECLINE
SS knife with sheeth
Nicht auf Lager, Lieferung innerhalb von 4 Tagen
Artikel-Nr.: DIRPOSTROJTEC
Marke: TECLINE
DIR harness for backplate with fixed D-rings (fixed on the shank).
Nicht auf Lager, Lieferung innerhalb von 4 Tagen
10 andere Artikel in der gleichen Kategorie:
Folgen Sie uns auf Facebook