There are no more items in your cart
 
Rukavice suché KUBI - Set
Umožňují vodotěsné spojení suché rukavice a suchého potápěčského oblek.
Full description

Your data is safe with us.

Goods in stock are sent within 24 hours.

You may return unused goods within 14 days.
Umožňují vodotěsné spojení suché rukavice a suchého potápěčského oblek. Suché potápěčské rukavice slouží k udržení tepelného komfortu při potápění a k lepšímu citu v prstech a dlaních při manipulaci s předměty pod vodou.
Co je KUBI systém?
Lehké a velmi pevné těsnící kruhy, které tvoří přechod mezi rukavicí a oblekem. Umožňují vodotěsné spojení suchého potápěčského obleku a rukavice.
Jsou ideální pro použití s foto a videotechnikou, na práci se šňůrou apod. V porovnání s neoprenovými rukavicemi mají cca 10x menší tloušťky při dostatečné pevnosti. Konstrukce umožňuje nasazení na libovolnou manžetu (neoprén, latex, guma) a osazení jakékoli rukavice z hlediska materiálu (plast, guma apod.) a tloušťky (do 1,5 mm).
Detailní popis:
Patentovaný systém tesnících kruhů umožňuje připojení suchých rukavic na suchý potápěčský oblek. Systém je možné osadit rukavicemi libovolného typu, materiálu a tloušťky.
Systém byl vyvíjený a testovaný déle než dva roky. V současnosti je už k dispozici řešení, které splní nejvyšší nároky na extrémní zatížení. Má vyladěné prvky pro všechna možná rizika, která se mohou při potápění vyskytnout i v mimořádně náročných terénech jako jsou jeskyně nebo vraky.
Při návrhu a výrobě bylo cílem dosáhnout co největší funkční kvality.
Technické parametry:
Průměr- vnější120 mm
Průměr - vnitřní 90 mm
Šířka - 30 mm
Barva - Tmavá zlato-hnědá
Materiál - Dural
Hmotnost - 150 g (jedna sada)
Povrchová úprava - Tvrdý elox
Rukavice - Libovolný materiál do tl. 1,5 mm
Manžety - Latexové / neoprénové
Typ obleku - Suchý
Komplet obsahuje
Sada těsnících kruhů KUBI
Sada těsnících O-kroužků
Vodotěsné rukavice (guma)
Tepelná vložka
Kroužek KUSTIX - TABULKA BEZDECOMPRESNÍCH LIMITŮ
Kroužek KUSTIX - TABULKA SPOTŘEBY VZDUCHU PRO LAHEV 15L a 24L
KUSTIX - co to je?
Záloha vaší hlavy a potápěčského počítače
Využití volného místa na kruzích suchých rukavic na umístění užitečných informací, které vám dávají lepší přehled a zálohují váš potápěčský počítač v případě jeho poruchy. Umístním na kruhy získáte důležité informace v zorném poli. Kromě toho chrání kruhy před poškozením a umožňují lepší manipulaci.
Jedinečná identifikace
Odlišíte svou výstroj praktickým identifikačním štítkem s důležitými údaji o vás, jako jsou krevní skupina, telefonní číslo pro případ nehody a hot line číslo na přivolání první pomoci. Taktéž může být užitečné mít na obleku telefonní číslo pro případ ztráty. Navíc je možné vyrobit jen pro vás jedinečnou nálepku, kterou budete mít pouze vy. Stačí nám poslat představu, logo a text. Vtipné texty pobaví vás i vaše okolí.
Velikosti:
Kruhy
Vnitřní průměr kruhů na rukavicové části:
a) 8 cm (ideální pro ženy nebo malé mužské ruce)
b) 9 cm (standardní průměr pro většinu mužských rukou)
c) 10 cm (extra rozměr pro extrémně velké mužské ruce)
Vnější průměr kruhů na manžetové části: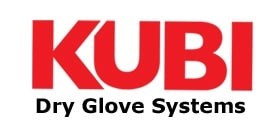 Data sheet
| | |
| --- | --- |
| Neoprene thickness | 1 mm |
| Glove type | dry |
| Tloušťka materiálu | 1 mm |
| Weight | 1 kg |
Reference: KUBIGLOVE_L
Brand: Kubi
Standartní náhraní rukavice KUBI dodávaná samostatně (pár)
4 pcs in different variations
Reference: KUBIOBAL
Brand: Kubi
Praktická taštička, ktorú je možné použiť aj na rôzne potápačské vybavenie
Out of stock, delivery within 7 days
10 other products in the same category: