There are no more items in your cart
 
Křídlo Finnsub FLY 20D DIR RESCUE set
Set Finnsub FLY 20D DIR RESCUE od společnosti Fly je určen náročnému technickému potápěči, který neuznává kompromisy. V rescue červené barvě.
Full description

Your data is safe with us.

Goods in stock are sent within 24 hours.

You may return unused goods within 14 days.
Křídlo Finnsub FLY 20 Donut RESCUE
Specifikace setu:
Křídlo:
Křídlo Finnsub FLY 20D RESCUE Wing je svým tvarem, objemem a inflátorem v ose určeno na dvojče max.2x 12 l. Tvar tohoto křídla je velmi aerodynamický. Je malé, kompaktní a zároveň nabízí dostatečnou vztlakovou sílu (cca 197 N) pro celé spektrum uživatelů. Vnější materiál tvoří hrubě tkaná Cordura 2000 v červené barvě, která je velmi odolná proti abrazi a téměř nezničitelná. Vnitřní duše je vyrobena z osvědčené Cordury 500 g/m2 s PU nánosem, popř. volitelně ještě z odolnějšího materiálu - PU fólie 500 mikronů. Ta vykazuje mimořádné vlastnosti ve vztahu k pevnosti a zárověň je velmi odolná při změnách teplot v jakýchkoli podmínkách při potápění.
Dvouplášťové křídlo o objemu 20 l / 197 N pro dvojče max. 2x 12 l.
Vnější materiál: Cordura 2000
Vnitřní materiál: vysokofrekvenčně svařená Cordura 500 s PU nánosem / volitelně PU fólie 500 micron
Vysoce kvalitní kovový inflátor 40 cm s kolínkem
Integrovaný adaptér pro správné ukotvení lahve
2x vypouštěcí ventil
YKK zip
LP hadice 55 cm
Postroj / zádová deska:
Postroj Finnsub FLY DIR Harness je zádová deska s fixním průběžným popruhem založená na filosofii DIR/Hogarth. Zádová deska je dodávána v provedení leštěný nerez nebo hliník, který je velmi vhodný pro cestování. Kovové doplňky jsou provedeny z nerezové oceli, kvalitně zpracovány a odhroceny, s precizní povrchovou úpravou. Žebříčky jsou zpracovány z oceli o síle 2 mm, což výrazně zvyšuje jejich pevnost, na D kroužky je použita kulatina průměru 5 mm Zádová deska z eloxovaného hliníku nebo leštěného nerezu.
Fixní průběžný PA popruh
7x Žebříček, 5x D-kroužek
Zádová kapsa na bójku
Nastavitelný mezinožní popruh s D-kroužkem
Bederní popruh + kovová přezka s logem "F"
CE
Všechny kompenzátory vztlaku Finnsub FLY byly testovány zkušebním ústavem, vyhovují směrnicím Evropské Unie a jsou opatřeny certifikáty CE.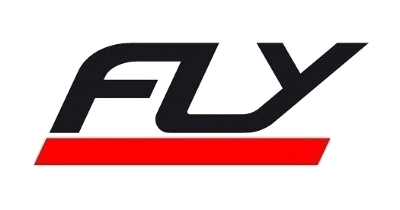 Data sheet
| | |
| --- | --- |
| Integrated weight system | no |
| Rear weight pockets | no |
| Compensator type | Wing |
| Weight | 4.5 kg |
Reference: NUZTECLINE
Brand: TECLINE
SS knife with sheeth
Out of stock, delivery within 4 days
Reference: DIRPOSTROJTEC
Brand: TECLINE
Postroj DIR pro backplate s pevnými D-ringy (na stopce pevně).
Out of stock, delivery within 4 days
10 other products in the same category: