 
Křídlo Finnsub FLY 20D comfort set
Finnsub FLY 20D Comfort je určen pro sportovního potápěče vyznávajícího technický styl potápění.
Full description

Your data is safe with us.

Goods in stock are sent within 24 hours.

You may return unused goods within 14 days.
Křídlo Finnsub FLY 20 Donut
Možnost hlinikové či nerezové zádové desky
Specifikace křídla Finnsub Finnsub FLY 20 Donut
Dvouplášťové křídlo o objemu 20 l / 197 N pro dvojče max. 2x 12 l.
Vnější materiál: Cordura 2000
Vnitřní materiál: vysokofrekvenčně svařená Cordura 500 s PU nánosem / volitelně PU fólie 500 micron
Vysoce kvalitní kovový inflátor 40 cm s kolínkem
Integrovaný adaptér pro správné ukotvení lahve
2x vypouštěcí ventil
YKK zip
LP hadice 55 cm
Postroj: Finnsub FLY Comfort se zátěžovými kapsami
Zádová deska z eloxovaného hliníku nebo leštěného nerezu
Bezpečný stahovací systém ramenních popruhů
Ergonomicky tvarované a polstrované ramenní popruhy ve 2 velikostech (S-XL a XXL)
7x Žebříček, 7x D-kroužek
Zádová kapsa na bójku
Nastavitelný hrudní popruh
Nastavitelný mezinožní popruh s D-kroužkem
Bederní popruh + kovová přezka s logem "F"
Zátěžové kapsy Tech Pockets s přezkou (levá kapsa s D-kroužkem, pravá kapsa s držákem pro Finn Light)
Jedna velikost (S-XL) padnoucí 90% uživatelů, na přání větší velikost postroje (XXL)
Konstrukce křídla
Křídlo Finnsub FLY 20D Wing je svým tvarem, objemem a inflátorem v ose určeno na dvojče max.2x 12 l. Tvar tohoto křídla je velmi aerodynamický. Je malé, kompaktní a zároveň nabízí dostatečnou vztlakovou sílu (cca 197 N) pro celé spektrum uživatelů. Vnější materiál tvoří hrubě tkaná Cordura 2000, která je velmi odolná proti abrazi a téměř nezničitelná. Vnitřní duše je vyrobena z osvědčené Cordury 500 g/m2 s PU nánosem, popř. volitelně ještě z odolnějšího materiálu - PU fólie 500 mikronů. Ta vykazuje mimořádné vlastnosti ve vztahu k pevnosti a zárověň je velmi odolná při změnách teplot v jakýchkoli podmínkách při potápění.
Postroj / zádová deska
Postroj Finnsub FLY Comfort Harness v komfortním provedení umožňuje uživateli maximální pohodlí při používání. Polstrované ramenní popruhy jsou pohodlné při nošení těžké výstroje a zamezí opotřebení potápěčského obleku. Zároveň odvracejí hrozbu DCS, která může být způsobena zarytím tvrdého popruhu do ramene během ponoru. Důmyslný stahovací systém prověřený parašutisty umožní rychlé a bezpečné nastavení délky ramenních popruhů podle momentální potřeby uživatele, aniž by došlo k rozpojení popruhů na 2 části! Absence plastových dílů a celkové provedení z nerez oceli zvyšují důvěru uživatele již ve fázi prodeje. Kovové komponenty jsou z nerezové oceli, kvalitně zpracovány a odhroceny, s precizní povrchovou úpravou. Žebříčky jsou vyrobeny z nerezu o síle 2 mm, což citelně zvyšuje jejich pevnost, na D-kroužky je použita kulatina průměru 5 mm. Zádová deska je dodávána ve 2 provedeních: leštěný nerez o síle 3 mm a hmotnosti 2,75 kg nebo hliník o síle 3 mm a hmotnosti 0,75 kg, s povrchovou úpravou přírodní elox. Hliníková verze je díky nízké hmotnosti vhodná pro cestování.
Zátěžový systém
Komfortní varianta postroje je standardně vybavena dvěma 2-dílnými zátěžovými kapsami Tech Pockets, sestávajícími z napevno připevněné vnější a vyjímatelné vnitřní kapsy. Anatomicky tvarované vnitří kapsy jsou zajištěny dvěma způsoby: pevnou, kvalitní plastovou přezkou v přední části a suchým zipem na svém obvodu. Každá z kapes umožní i přes svou kompaktní velikost a umístění v proudnici těla nést 5 kg sypané zátěže. Kapsy jsou vybaveny praktickými doplňky: na levé kapse je umístěn snížený kolmý D-kroužek pro připevnění manometru a pravá kapsa je vybavena držákem pro kanystrovou verzi svítilen Finn Light.
CE
Všechny kompenzátory vztlaku Finnsub FLY byly testovány zkušebním ústavem, vyhovují směrnicím Evropské Unie a jsou opatřeny certifikáty CE.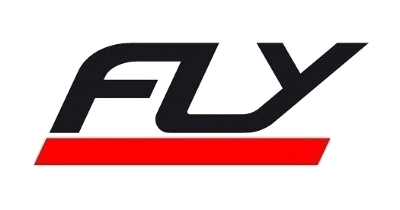 FLY20DCOMFORT_HLINIKOVY-BACKPLATE
Data sheet
| | |
| --- | --- |
| Integrated weight system | yes |
| Rear weight pockets | no |
| Compensator type | Wing |
Reference: NUZTECLINE
Brand: TECLINE
SS knife with sheeth
Out of stock, delivery within 4 days
Reference: DIRPOSTROJTEC
Brand: TECLINE
Postroj DIR pro backplate s pevnými D-ringy (na stopce pevně).
Out of stock, delivery within 4 days
10 other products in the same category: