There are no more items in your cart
 
BCD/wing set 16H Comfort
FLY 16H COMFORT offers the user all the features of a technical harness with the added comfort that recreational divers look for.
Full description

Your personal data is safe with us.

Goods in stock are sent within 24 hours.

You may return unused goods within 14 days.
Wing Construction FLY 16H Wing is approved to be used with 1x18 liter tank because of its span and inflator out of axis. It is not needful to use adaptor for one tank mounting. Stability is secured by a built-in micro-adapter that creates a "backbone" of the wing's outer bag. When a single-tank is fastened with 2 tank bands, the micro-adapter locks it in place very firmly. The shape of the wing is horseshoe. It is small, compact and yet it posses sufficient buoyancy power (approx. 217 N) for a wide spectrum of users. The outer layer of material is Cordura 2000. Its rough weaving is almost indestructible and durable. Both inner layers, Cordura 500 or alternatively 500 micron PU foil without a protective nylon fibre are sufficiently robust materials that records outstanding attributes in terms of strength and durability. It is also sufficiently resistant to temperature changes and any diving conditions in general. Harness Design FLY Comfort Harness has a pleasant fit that delivers maximum comfort to its user. Padded shoulder straps are very comfortable when carrying heavy diving equipment and prevent the wear and tear of your gear. Sophisticated fastening system proven by the parachutists allows quick and safe manipulation with the harness, including its size adjustment for the actual user and easy donning and doffing of equipment. At the same time the straps can't be disjoined in 2 parts what's very important for the diver's safety. Absence of any plastic parts and exclusive use of stainless steel makes the product trustful already at the phase of purchase. The harness is equipped with stoppers made of 2 mm stainless steel and stainless steel D-rings thick 5 mm which are precisely welded and abraded. Backplate can be delivered in shiny gloss stainless steel 3 mm (2,75 kg - 6 lb) or in aluminium (0,75 kg - 1,7 lb) which is well usable for traveling.
Weight pockets System There are 2 double-part weight pockets included in the complete set of wing and harness. The pockets are equipped with the plastic buckles, fixed outer pocket and loose inner pocket. The anatomically shaped inner pockets are double secured: first with the buckle in front part and velcro zipper on its periphery. Each pocket is able to carry 5 kg (11 lb) of soft weight but it stays compact and well positioned. There is the low profile D-ring on left pocket for the pressure gauge fixing and Finn Light holder on the right pocket (for canister lights FINN LIGHT).
Safety first FLY BCD comply with qualifications of European Standards and possess all important CE Certificates.
Specification Wing: FLY 16 Horseshoe
Two layer Wing 16 l / 217 N (35 lb) for mono tank 12 l, 15 l, 18 l Outer material: Cordura 2000 Inner material: highly welded Cordura 500 TPU coated / alternatively 500 micron PU foil High Quality Inflator 50 cm (20 inch) with Rapid Exhaust Valve Integrated adapter for right position of the tank 3 exhaust valves YKK zipper 65 cm (26,5 inch) LP hose 2 Tank Bands with buckle Harness: Comfort Harness with weight system
Alu or Stainless Steel Polished Backplate Secure adjusting system of straps Anatomically shaped and padded shoulder straps in 2 sizes (S-XL and XXL) 7x Stopper, 7x D-ring Back buoy pocket Adjustable breast strap Adjustable crotch strap with D-ring Waist strap + metal belt buckle with logo F Weight pockets with buckles (Left pocket with D-ring, Right pocket with Finnlight holder) One size fits most (S-XL), bigger size of harness (XXL) possible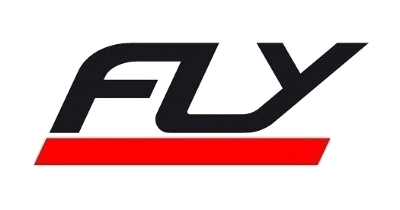 FLY16HCOMFORT_HLINIKOVY-BACKPLATE
Data sheet
| | |
| --- | --- |
| Integrated ballast | Yes |
| Rear weight pockets | ne |
| Compensator type | Wing |
| Weight | 4.5 kg |
Reference: NUZTECLINE
Brand: TECLINE
SS knife with sheeth
Out of stock, delivery within 4 days
Reference: DIRPOSTROJTEC
Brand: TECLINE
DIR harness for backplate with fixed D-rings (fixed on the shank).
Out of stock, delivery within 4 days
10 other products in the same category:
Reference: HYDROS_40-HLINIK
Brand: X-DEEP
Every element has been addressed to ensure an enhanced diving experience.
Out of stock, delivery within 10 days
Reference: PROJECT_S-HLINIK
Brand: X-DEEP
Sufficient lift to support multiple stage diving with ease.
Out of stock, delivery within 10 days
Reference: FLY13DCOMFORT_HLINIKOVY-BACKPLATE
Brand: FLY
FLY 13D COMFORT offers the user all the features of a technical harness with the added comfort that recreational divers look for.
Out of stock, delivery within 5 days
Reference: ZENULTRALIGHTS_S-BEZ
Brand: X-DEEP
A modern lightweight travel wing.
Out of stock, delivery within 10 days
Reference: ZUMA_ML-L
Brand: Aqualung
BCD ZUMA,  Aqualung
Out of stock, delivery within 3 days
Reference: TECLINE17
Brand: TECLINE
Compact wing for one tank
Out of stock, delivery within 4 days
Reference: FLY20RESCUEDIR
Brand: FLY
The Finnsub FLY 20D DIR RESCUE set from Fly is designed for the demanding technical diver who does not accept compromises. In rescue red.
Out of stock, delivery within 3 days
Reference: ZEOSD_28-BEZ-HLINIK-CERNA
Brand: X-DEEP
A bespoke and balanced solution for passionate single tank adventurers. With steel backplate.
Out of stock, delivery within 10 days
Reference: FLY13DCOMRESCUE_HLINIKOVY-BACKPLATE
Brand: FLY
FLY 13D Rescue Wing is intended for mono tank diving. Donut shape supports the perfect trim!
Out of stock, delivery within 5 days