 
BCD/wing SET 25D DIR
Designed to meet all needs of demanding technical divers and based on DIR philosophy, FLY 25H DIR is clean, simple and reliable!
Full description

Your data is safe with us.

Goods in stock are sent within 24 hours.

You may return unused goods within 14 days.
Wing Construction FLY 25D Wing is set for double-tank diving, given by its spacing and also by placing the inflator in the centre of the wing. The donut shape and its size is designed for the buoyancy power of approx. 222 N and it is approved to be used with maximum 2x18 liter tank. The outer layer of material is Cordura 2000. Its rough weaving is almost indestructible and durable. Both inner layers, Cordura 500 or alternatively 500 micron PU foil without a protective nylon fibre are sufficiently robust materials that records outstanding attributes in terms of strength and durability. It is also sufficiently resistant to temperature changes and any diving conditions in general.
Harness Design FLY DIR Harness is a plate with continuous fixed webbing, based on the DIR/Hogarthian philosophy. This will satisfy even the most demanding divers from technical and cave diving. Backplate can be made of stainless steel (2,75 kg - 1,7 lb) and manually finished in state-of-the-art shiny gloss or of the aluminium (0,75 kg - 6 lb) which is well usable for traveling. The shoulder straps are made of Polyamid.The harness is equipped with stoppers made of 2 mm stainless steel and stainless steel D-rings thick 5 mm which are precisely welded and abraded.
Safety first FLY BCD comply with qualifications of European Standards and possess all important CE Certificates.
Specification Wing: FLY 25 Donut
Two layer Wing 25 l / 222 N (55 lb) for double tank 2x 18 l Outer material: Cordura 2000 Inner material: highly welded Cordura 500 TPU coated / alternatively 500 micron PU foil High Quality Inflator 40 cm (16 inch) with pipe 2x exhaust valve YKK zipper 56 cm (22 inch) LP hose Harness: FLY DIR Harness
Alu or Stainless Steel Polished Backplate Fixed continuous webbing PA 7x Stopper, 5x D-ring Back buoy pocket Adjustable crotch strap with D-ring Waist strap + metal belt buckle with logo F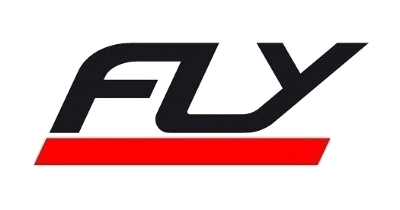 FLY25DDIR_HLINIKOVY-BACKPLATE
Data sheet
| | |
| --- | --- |
| Integrated weight system | no |
| Rear weight pockets | no |
| Compensator type | Wing |
| Weight | 4.5 kg |
10 other products in the same category: