Reference: SEASAWVEST_MODRA-1-2
Brand: Zoggs
Children's swimming vest
Reference: SNORKELLINGVEST_L-XL
Brand: SOPRASSUB
Sopras inflatable snorkelling vest
Out of stock, delivery within 4 days
Reference: VESTASNORCHLSEAC_L-XL
Brand: SEAC SUB
Snorkelling vest with inflator suitable for easy inflation and deflation. The inflatable vest has a waist strap with buckle and adjustable length.
All best sellers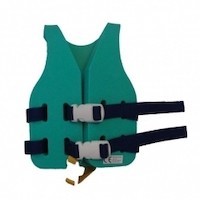 Swimming vests
In our offer you will find inflatable swimming vests, as well as swimming vests made of foam and neoprene material.
We will be happy to help you with the selection of a swimming vest over the phone or in our brick-and-mortar stores.