Reference: PHONEBAG_MODRA
Brand: Cressi
Waterproof phone case
Reference: AQUASAC2003
Brand: Aquapac
waterproof case suitable for iPhone 8 Plus / iPhone 11 Pro Max, XS Max / Google Pixel XL / Samsung Galaxy S10+ / etc.
Out of stock, delivery within 4 days
All best sellers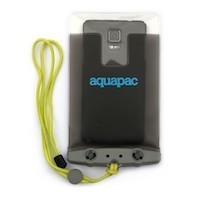 Waterproof phone case
Underwater cases for mobile cameras are waterproof cases that will protect your cameras not only from water, but also from other elements, dust and yet you can use them even in the case easily. 
We can also help you with choosing a mobile phone case by phone or in our brick and mortar stores.